Why Earthsmart Veneer?
Quite simply, this is a top-of-the-line, environmentally friendly, and stunningly rich looking and feeling wood veneer.

"The Greenest Wood Veneer on the Planet"
We start with beautiful wood veneers from South America, Europe, and the United States. Without doing a thing to it, it already has its unique color and grain patterns imparted by nature. We manufacture the veneer into 4'X8' and 4'X10' phenolic backed sheets of that are 24 mil thick in our Troy, Michigan facility.

At this point, we're just getting started.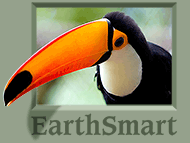 Each wood veneer receives the highest quality and most environmentally friendly finish available today. This 7 step, double sanded, double coated, and triple cured pre-finished veneer becomes more beautiful to the eyes and stunning to the touch than any you have ever seen or felt. The finish is 100% non-toxic, has zero formaldehyde, and zero offgassing, meaning absolutely nothing is released into the environment.

One more point: when our pre-finished EarthSmart Veneer is on the wall or a piece of furniture, it doesn't look like plastic laminate or Formica like some other pre-finished veneers. It looks and feels like an exquisite piece of real, natural, and luxurious wood.